TRAVEL & STUDY IN ITALY
Italian Language Centre
Italian Language Centre appreciates the importance of enriching learning Italian with language and cultural study programmes in Italy. Based on a selection criterion of location, quality and deliverance of language and cultural programmes as well as student feedback, ILC recommends the following schools to students for consideration should they wish to undertake a study programme in Italy.
Lingua Più: Umbria and Tuscany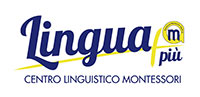 Located in the Upper Tiber Valley in the enchanting Renaissance town of Città di Castello, Umbria, and in Sansepolcro, Tuscany, the language school Lingua Più, founded in 1998, caters for all levels of Italian language learners. Accredited by Italian and European authorities as a centre of excellence in Teaching and Teacher Training, Lingua Più is also recognized as an innovator in second language teaching methodologies by adapting the Montessori Method to adult language learners.
In addition to the standard courses, Lingua Più offers students a culturally enriching experience through their language immersion programme "la Bella Lingua". This programme provides students with the opportunity to meet and engage with the locals of the area, by means of their extra-curriculum activities such as truffle hunts, wine tasting, cooking classes, classic vintage Vespa tours etc. For more information follow the link or download the brochure. www.linguapiu.eu
Madrelingua Italian Language School, Bologna, Italy
"Madrelingua Italian Language School in Bologna, Italy, has helped thousands of people from around the world realise their dream of learning to speak and understand Italian."
This year 5 ILC students have attended Italian language courses at Madre Lingua in Bologna and all have been very pleased with the school. The school is located in the historic centre of this charming and fascinating University City and it offers a number of courses suitable for all levels and language abilities. Madrelingua is a member of ASIL (Associazione Scuole di Italiano come Lingua Straniera) and offers the CILS (Certificazione di Italiano come Lingua Straniera, University di Siena) exams in language competency for the more ambitious student. For information follow the link http://madrelinguaitalian.com
Lucca Italian School
Lucca Italian School is ideally situated in the enchanting medieval town of Lucca in Tuscany. The school caters for students of all ages and language levels, offering small classes as well art, cooking and cultural programmes which encourage students to participate fully in Italian life. A few ILC students have done courses at this school and have come back enthused and confident. For more information download the pdf or follow the link to www.luccaitalianschool.com.
Babilonia in Taormina, Sicily
In 1786 the German writer and philosopher wrote in his "Italienische Reise" (Italian Travels) "Without Sicily, Italy cannot be fully understood. It is here one finds the key to all things".

Babilonia is perfectly located in the beautiful and historically important coastal town of Taormina, offering students easy access to some of the most beautiful and significant treasures of Sicily. An ideal place for combining study and holiday. Babilonia offers language courses for all levels combined with an extensive cultural programme. Babilonia is a member of ASIL (Associazione Scuole di Italiano come Lingua Straniera) and is accredited by the University for Foreigners of Perugia as an authorised exam centre for the CELI (Certificato di Lingua Italiano). For further information follow the link www.babilonia.it, www.study-abroad-programs-italy.com or download the pdf.
Cooking School of Siena
"One cannot think well, love well, sleep well, if one has not dined well."
― Virginia Woolf, "A Room of One's Own"
If cooking is your passion, next time you are in Tuscany, why not treat yourself to a gastronomic delight by enrolling in a cooking class with Lella.
Located in the medieval town of Siena, "Scuola di Cucina" di Lella e Giulia offers classes in traditional Tuscan and Sienese cuisine. Lella's culinary passion has led her to research the origins of Tuscan cuisine as far back as the Etruscans. Lessons are a combination of demonstration and hands-on preparation and translators are on hand to assist participants. The school is listed in the top 100 cooking schools in Italy in a national publication. For information follow the link www.scuoladicucinadilella.net or email info@scuoladicucinadilella.net
La Vecchia Scuola
La Vecchia Scuola is a beautifully and sensitively restored farmhouse located in the tranquil countryside of "le Marche" region, Italy. The Villa is available for hire to ILC students.
Contact info@restoreditalianvilla.com Tel: +61 418 526 804
Hampton Travel & Cruise
Gary Seignior and his staff at Hampton Travel and Cruise, 319 Hampton Street, Hampton,are more than happy to assist any ILC student with their travel plans to Italy. For students who wish to experience a tour of Italy which includes some of the most breathtaking sights in the world, download the pdf on "The Italian Grande Tour". Contact gary@hamptontravelcruise.com.au, www.hamptontravelcruise.com.au Tel 03 9521 9339